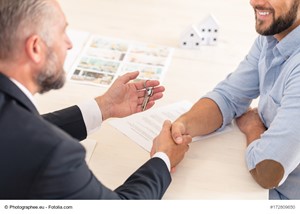 A buyer's market typically is a dream come true for those who want to find a high-quality and affordable house. In fact, there are many things you can do to capitalize on a buyer's market to ensure you can purchase a house that you'll be able to enjoy for years to come.
Now, let's take a look at three tips to help you get the most out of a buyer's market.
1. Narrow Your Home Search
Consider where you want to live and what you want to find in your dream home – you'll be glad you did. If you hone your house search, you can avoid wasting time and resources on homes that fail to meet your expectations.
As you evaluate potential home destinations, think about your day-to-day activities. For example, if you work in the city, you may want to search for houses that are in or near the city itself. On the other hand, if you have kids, you may want to explore residences near parks and other family-friendly attractions.
In addition, it often helps to make a list of home must-haves. Once you know what features you want in your dream home, you can conduct an in-depth search to discover a house that will suit you perfectly.
2. Get a Mortgage
A mortgage is crucial, particularly for individuals who want to take advantage of a buyer's market. Because if you enter the real estate market with a mortgage in hand, you can map out your home search based on your budget.
Getting pre-approved for a mortgage generally won't take long. Banks and credit unions are happy to teach you everything you need to know about home financing and help you select the right mortgage. Furthermore, these financial institutions employ mortgage specialists who can respond to your home financing concerns and queries.
3. Collaborate with a Real Estate Agent
If you want to streamline your search for a home in a buyer's market, you should work with an expert real estate agent. That way, you can receive homebuying tips and recommendations you may struggle to receive elsewhere.
A real estate agent understands what it takes to complete a successful house search in a buyer's market. As such, he or she will work with you to make your homeownership dream come true.
For instance, if you want to purchase a top-notch house as quickly as possible, a real estate agent can help you do just that. Or, if you want to buy a house at a low price, a real estate agent can help you discover a terrific residence that matches your pricing expectations.
As you get set to enter a buyer's market, it helps to prepare as much as you can. Thanks to the aforementioned tips, you can simplify your home pursuit in a buyer's market. As a result, you can find a wonderful residence that is sure to serve you well both now and in the future.